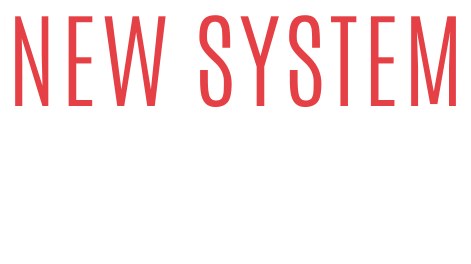 IS COMING!
The New System Alliance is a platform for those who feel there is something wrong with the current systems for people experiencing tough times. It acts as a home for those who have felt frustrated, unheard or invisible, whether working in services, commissioning or with direct experience.

It offers an opportunity to listen and be heard and to 'do something' to bring about total systems change, a paradigm shift, where people can take control and together, we can respond in a new way to finally make the systems work for people

If this resonates with you and feels like the right place to bring your curiosity, passion and hopes for the future, we'd love you to join us as we launch the New System Alliance and begin the conversation!

//= $latest['link'] ?> //= $latest['title'] ?>
Join us for a week of conversations!
To celebrate the launch of the New Systems Alliance and publication of  Wisdom from the System we have organised a week of open-minded, brave and thought-provoking conversations. Simply register below and join us as we discuss all things systems change.
//= $i ?> //= $event['further_information'] ?>
The Voice of the New System Alliance

"All I needed all along was to be treated like a human…"

"The current system provides solutions to problems that don't exist"

"Imagine if we solved homelessness, there would be a lot of us out of a job..."

"Are we trying to repair a system that can't be fixed?"
Through Wisdom from the System online conversations, people shared their experiences of systems surrounding tough times, such as homelessness, housing, social care, mental health and criminal justice. These conversations were captures and key themes drawn out, which became the foundations of the New System Alliance. These Wisdoms will be shared on Monday the 30th November – so watch this space
The New System Alliance has evolved from years of deep listening, the recent Wisdom from the System, and responding to the realities of people's experiences and takes this raw learning to the next level thanks to investment from the National Lottery Community Fund.